Gardening ideas to keep you smiling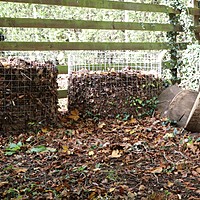 It's my birthday this month and I really wish I was born at a time when the weather is better. To be sitting outside in the sun with a glass of something cold and white to celebrate yet another year passed, with the bees buzzing and the birds singing with the smell of mown grass and summer flowers in the air would be wonderful right now. Peter and I (with Gibbs the dog of course)  have been known to enjoy a barbeque with our coats on to squeeze the absolute last warm ray of sunshine out of the year, but that is unlikely to happen again for a bit. And I'm not even going to mention tier two or the rule of six…


So here are some ideas if, like me, you are feeling rather fed up right now.


Plant something you would like to see or eat.  November is a good time to plant bare rooted trees, roses, raspberry canes and many shrubs.  Just make sure you give them a good soak beforehand and follow the instructions for planting and you will have something to look forward to next year. 


For example: if you are a fan of Gardeners World you may have seen Monty Don plant some elephant garlic. It's easy to do and there are plenty of offers on line of all kinds of garlic and onions, plus bags to buy  in garden centres. Garlic needs the cold weather to grow, and reasonably well drained soil. If, like us, your soil is heavy, dig a generous quantity of grit into the soil before planting.


Sow some seeds: there is nothing like watching your little seedlings grow, it really is life affirming. Sweet peas are a good bet as long as you can keep them away from mice and if you get them going now you will have really sturdy plants to put out next spring.


Rake up your leaves, put them into a wire container or a big plastic bag with a few holes punched in the bottom.  Keep them damp and watch them slowly turn into leafmould.  It takes a while, you will need to be patient. We've got some now 2 years old and it is fabulous, dark, crumbly and a wonderful soil conditioner or mulch. I've used some of it in my containers of spring bulbs. Then….


… get some bulbs. November is a good month to plant tulips.  Any earlier and they can fail. Plant them good and deep, again with some grit if your soil is heavy. We have a real problem with squirrels eating our tulips so Peter has made a cage for the pots to sit in. You can soak the bulbs in tonic water containing quinine before planting, the little critters are supposed to dislike the taste. I've tried it and it works to some extent. This year I ordered a mid season  (April – May flowering) Tulip 'Passionale'. It's new to me, described as 'lilac-purple, flamed with deep purple and Naples-yellow anthers'.  At £14.25 plus VAT for 50, they will be in the cage!


Much has been said about the benefits of gardening for our physical, as well as our mental health.  Petr and I count ourselves so lucky  to our own little paradise, it really has benefitted us this year more than ever. I do hope you have been able to do the same, stay safe and well everyone.