Get those wellies on....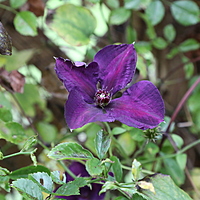 Hooray, March is here! I'm celebrating as those dark winter nights are shortening and plants will be busily growing as the days get longer. So now is the time to get your wellies on, roll up your sleeves and get out in the garden. Time spent out there now will save you a lot of work later on. 


Here are some jobs for you:


·         Herbaceous perennials such as day lilies, hardy geraniums and phlox will all be coming through in the next couple of months, and now is a good time to lift and divide them. If you don't they may stop flowering well for you.  Just dig the clump up, get a spade to cut away the tired woody growth in the middle, refresh the soil with some compost if you have it and replant the new, younger little clumps;
·         Keep on top of the weeds and if you can, give your borders a mulch of gravel, compost or shredded bark to suppress them and keep the moisture in. Be careful if you use cocoa shells as they are poisonous to dogs;
·         Coppice (cut back hard) your multi stemmed dogwoods, the ones with the brightly coloured stems. You don't need to do it every year, or you can just take around a third of the stems out each year. But if you want to have those bright red and yellow stems shining out of your winter garden next winter, you will have to prune hard;
·         If you have put your dahlias in a frost free place, give them some water and, when they start to shoot from the tubers, cut them off with a sharp knife with a little of the tuber attached and pop them in a pot.  Keep them well watered and frost free and they will quickly make new plants;
·         Sow vegetable seeds. I usually wait until late March and into April, otherwise I end up with straggly seedlings that never recover properly. But if you can give them some heat, tomato seeds will  germinate quickly and make strong plants and give you an early harvest;
·         Prune your summer flowering clematis. Don't worry about getting it wrong, the worst you can do is lose flowers for a year. There isn't space here to go into all the rules and there is plenty of advice on line. In a nutshell I'd suggest you prune each stem down as low as you dare to a healthy bud if you can find one, tie it in and give it a handful of sulphate of potash and a mulch. If you don't, you will get a tangled mess of brown stems and a few flowers high up where you can't see them;
·         Feed your plants. I use pelleted chicken manure but any balanced fertiliser will be fine. For acid lovers such as camellias, azaleas and acers, a liquid feed of sequestrated iron keeps them healthy;
·         It's not too late to sow some sweet peas, but watch out for mice, they will munch through a tray full of seedlings in an instant!


If you read gardening magazines, many will give you several ways of killing the moss in your lawns and will urge you to do so now. To give you another perspective, if any of you watched Monty Don's programme from Japan a while back, you may have seen a group of women gardeners in a gorgeous woodland  picking grass seedlings out of the moss. Moss is big in China and Japan, it is a wonderful plant.  Just  saying.