Peat free is best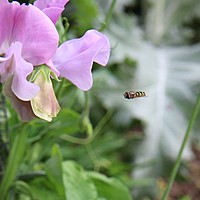 Stopping the use of peat has hit the media again – I guess it never went away and it's clear how damaging its extraction is to the planet now.  Monty Don tweeted this last month:


'Some gardeners are missing the point: It really doesn't matter how well plants in your garden grow or do not grow, no plants or garden justify the use of peat. Ever. We must therefore adapt- even if that means a loss of quality (which I firmly believe is not the case)'


I must admit I found the early substitutes for peat based compost were disappointing. More recently though they're much better.  When I'm making up pots for a spring or summer display, I tend to bulk it out with my own garden compost.  I add a handful or two of some pelleted chicken manure and perhaps some grit if it's claggy: it works for me.  If you are planting bulbs in pots, they don't need fancy nutrient rich compost either, the food they need to thrive is already packed away in the bulb.  So there's one way to contribute to the zero carbon target!


November can be a dull, depressing month so here's some jobs for you to get out there and enjoy spending time your garden for a bit longer:


·         Sow sweet peas now. Pop a few seeds in a pot with decent depth, water them and put them somewhere out of the way of mice and birds.  They don't need heat, just somewhere they can quietly get on with growing undisturbed. Sowing them at this stage in the year will give them a head start next Spring and you will have flowers in June, all being well;
·         Plant tulips: this is the perfect time.  Plant them good and deep and with a handful of grit and with luck you will keep the squirrels from finding them and stop them from rotting if it rains a lot. You can get some good bargains at this time of year but check them over and don't buy them if they are crispy and dry;
·         Plant bare root trees, shrubs, hedging and roses now;
·         Mulch tender plants such as Dahlias and Agapanthus with compost or grit if you have left them in situ. I hedge my bets and bring some into the greenhouse and leave some in the garden;
·         Water recently planted trees and shrubs in dry weather, give them a good soak less often rather than a quick sprinkle every day;
·         Make leaf mould from fallen leaves: collect them up, stick them in a bin liner, make a few holes with a fork, water if dry and pop them away somewhere to rot down.  It takes up to two years but it's lovely stuff.  We collect ours in a big bay made from chicken wire, works well if you have the space.


I normally try and come up with a list of ideas for Christmas presents now but to be honest all I want for Christmas this year is to be with family and friends and to feel safe. However, it's tough to turn up empty handed I know, so how about a look at the Niwaki website? Or the Great Dixter shop. It's amazing how many garden tools and gadgets there are just waiting for a good home!


Take care and stay safe